There are two ways of renewing memberships. If the customer comes in within 2 weeks of their membership expiry date, then when the card is scanned there will be a pop up on the screen asking to renew the card. Click on this and the card will be renewed.
If the customer wanted to renew their card before this date then please follow the instructions below.
1. On EPOS click 'Account' on the bottom bar. A new window will open.
2. Click 'Find' and then look for the customer. Use the search bar at the bottom of the window to help.
3. Once you have found the customer, click on 'Proceed'. This will bring up their details, click on 'Proceed' again.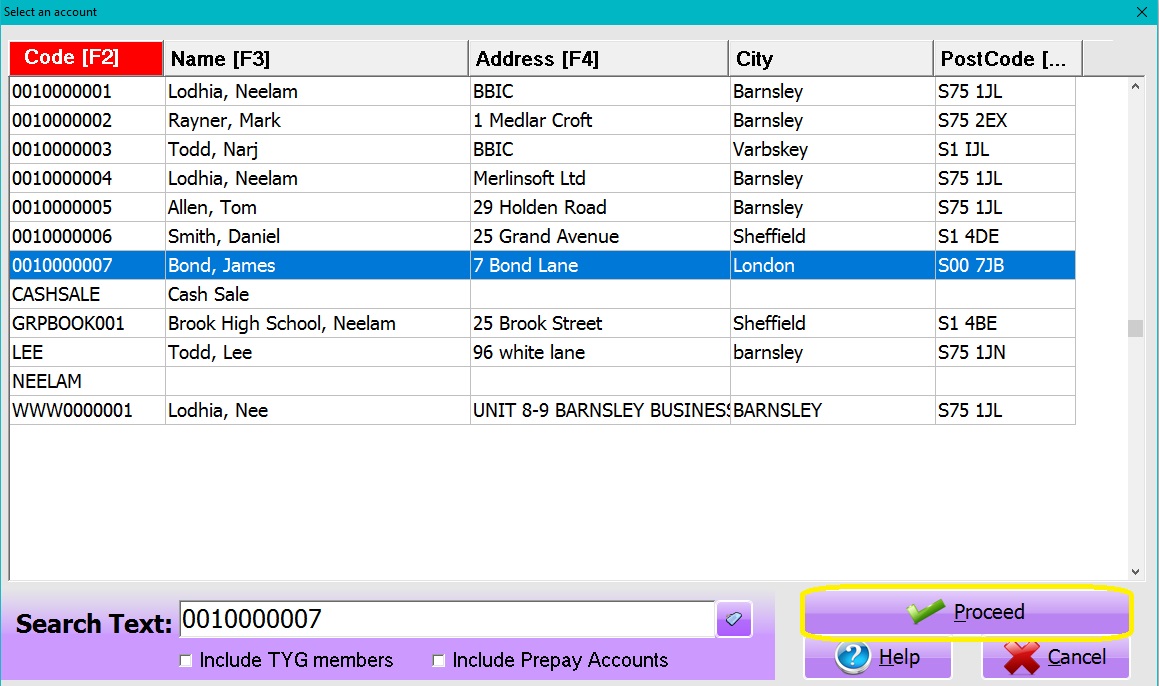 4. On the next window, click on 'Enquiry'.

5. Go to the 'Memberships' tab at the top. Click on 'Renew'.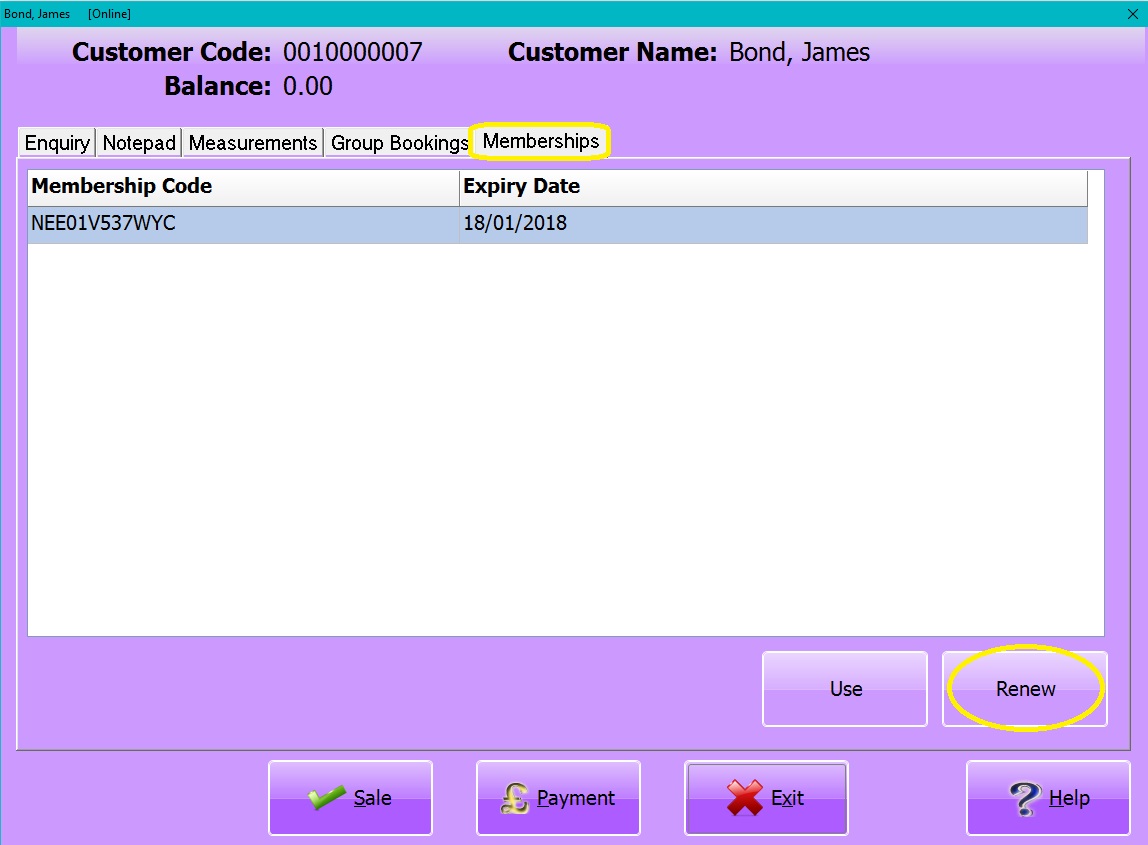 6. The renewal will now be added to the till, continue with payment as usual.
**The above method can also be used if someone has forgotten their card, but in step 5 click 'USE' instead of renew.