For standalone Merlin Tickets customers, orders can be found using the admin area, which is accessible by visiting your website (e.g. www.merlindemo.merlintickets.com) then adding /admin to the end of the URL (e.g www.merlindemo.merlintickets.com/admin)
Once you have logged in to your account, you will be presented with the dashboard view. Which gives you quick and easy access to everything you need to sell online.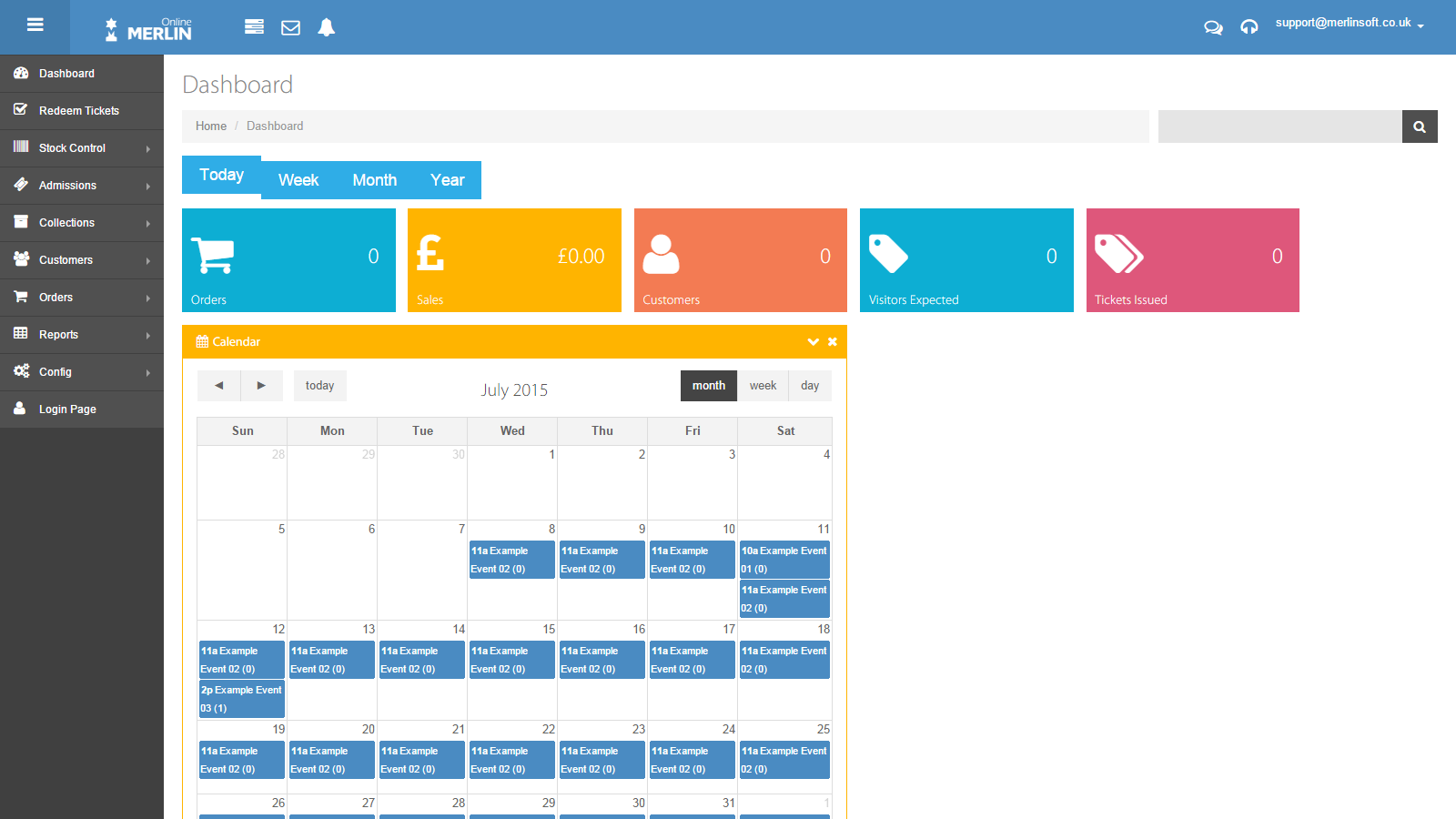 The default view is set to "Today", but you can choose to see details in the quick access menus for week, month or year.
On the left is your navigation menu, detailed below;