1. On the left hand side of the screen, double click on the 'Suppliers' icon.

2. Double click on the 'Maintain Supplier File' icon.
3. Next to 'Supplier' type in the name of the Supplier in the box. Then click 'Create'.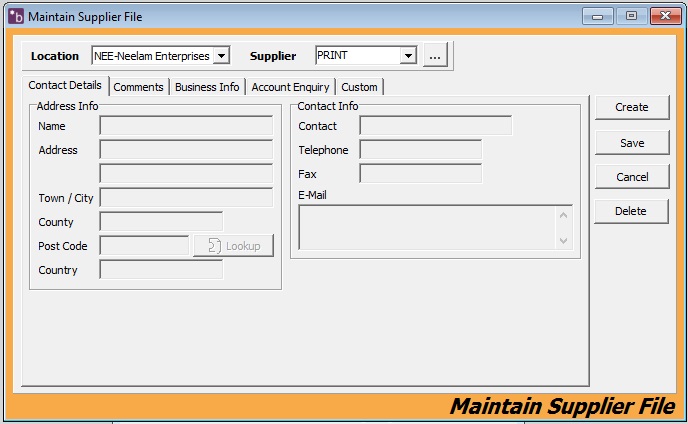 4. Under the 'Contact Details' tab enter all the necessary details and then click 'Save'.