1. On the left hand side of the screen, double click on the 'Stock Control'
2. Double click on the 'Stock Take Tool'
3. Click on the 'Stock Take Sheet' tab and click 'Create'.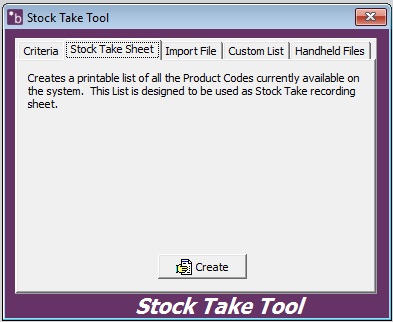 4. A new window will appear asking you to 'Print', 'Preview' or 'Cancel'. Preview the table (if you wish) and then click 'Print'.
5. Your Stock Take Report will have a blank 'Qty Found' column whereby you can fill in the correct figures. Once this has been done, go back to the 'Stock Control Menu' and click on the 'Import File' icon.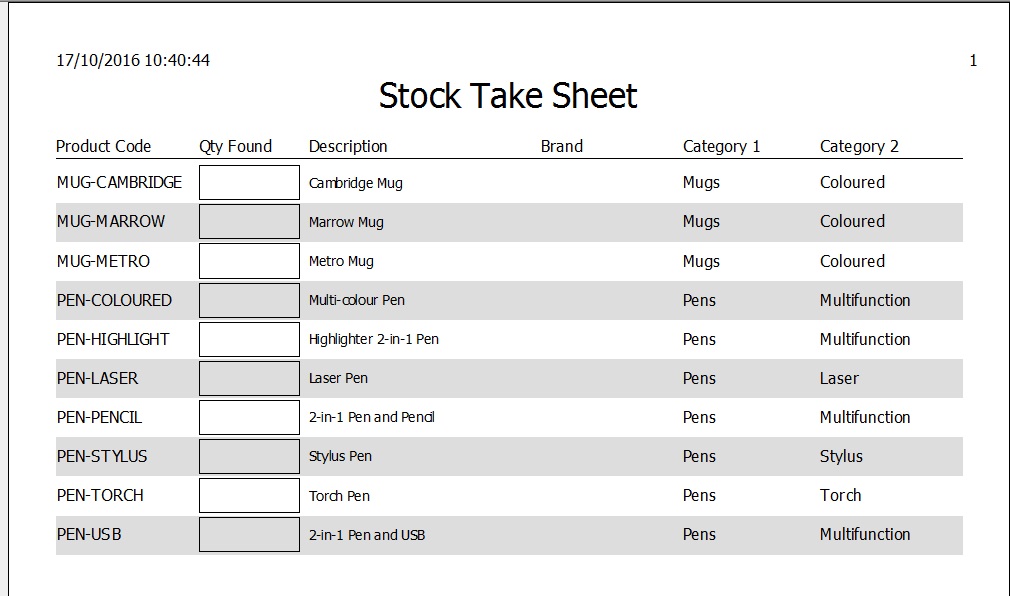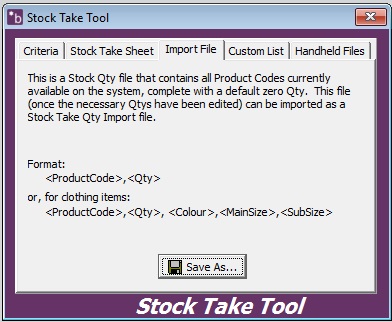 6. Click on 'Save As…'. Save it in a location where you can remember but make sure you put 'sq' before the file name. For Example, 'sqFILE NAME'.
7. Once you have clicked save, open the file up on your PC. Input the figures onto excel and then click save.
8. On Back Office, double click on the 'Utilities' icon on the left hand side.
9. Double click on the 'Import File'
10. Next to the 'File Name' click on the ellipsis (…) to browse for the file.
11. Retrieve the file and click 'Open'. On the left hand side of the window, click on the 'Check' icon.
A window will open asking if you would like to view the Stock Quantity Differences Report. Click 'Yes' or 'No'.
13. On the 'Import File' window, click on the 'Import' Click 'OK' and 'OK' again. The status at the top of the window should say 'Import Successfully Completed'.