1. On the left hand side of the screen, double click on the 'EPOS' icon. 
2. Double click on the 'Till Reconciliation' icon.
3. Fill in details as required. Under 'Report Type' you can choose a detailed or summarised report. Click on the 'Report' icon. (Using Till No. "0" will show information for all terminals)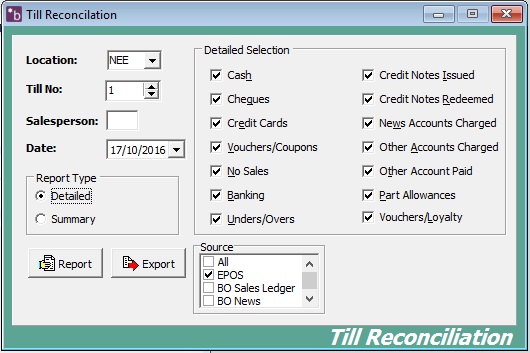 4. You can choose to Preview or Print this report.
If the figures in the Back Office do not coincide with the figures on the EPOS, then this means that Merlin Net has not polled and therefore the figures have not been updated. In order to do this, you need to 'Run Net'.