This guide is for when products are sold online, you need to make sure the sales order is processed and has been invoiced correctly.
1. Double click on the 'Sales Order' icon.
2. Double click on 'Sales Order Entry'.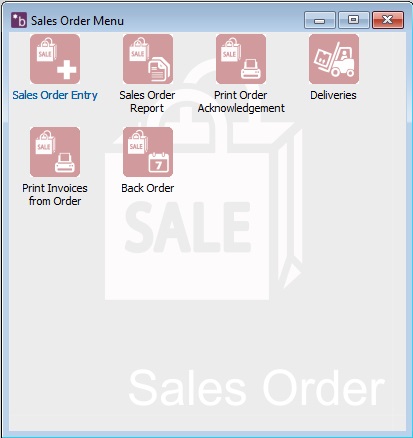 3. The window should open automatically on the 'Order Reference' tab. Next to 'Order No.' click on the Ellipsis (…).
4. You can now see all the orders that have been made online. The 'Status' column will either show 'C' for completed or 'N' for new. Double click on the order that is New.
5. All the details about the order will be filled in. Click on the 'Order Details' tab. Here you can see what the customer has ordered and the quantities etc.
6. On the right hand side of the window you will see a 'Delivery' button. You must click on this first; print the delivery note.
7. Then underneath this click on the 'Invoice' button. It will ask if you would like to email the invoice, click 'Yes' if it's set-up. If not then click 'No' but make sure you save/print a copy for your records. Once you have done this you cannot go back and retrieve the invoice.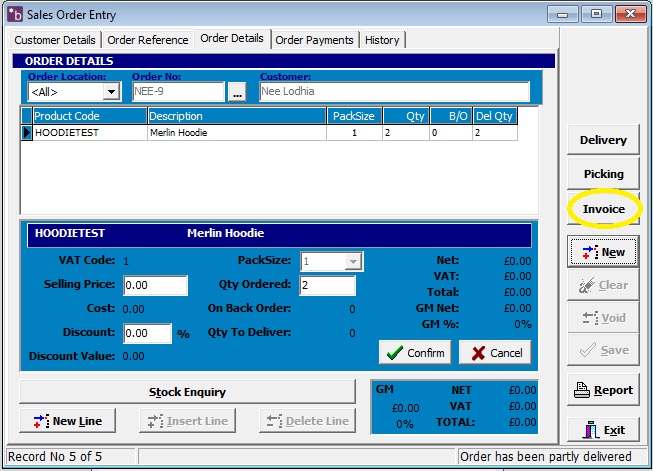 8. Once you have done this, click on the Ellipsis (…) to double check the order has been completed. The status should now show 'C'.