1. Double click on the 'Admissions' icon.
2. Double click on 'Online Ticket Management'.
3. Search for an order using the Order ID or Post Code (for the post-code search the last part as sometimes users don't always use a space, and this search is specific to that. Searching only for the second part of the post code will eliminate this issue). Click 'Search'.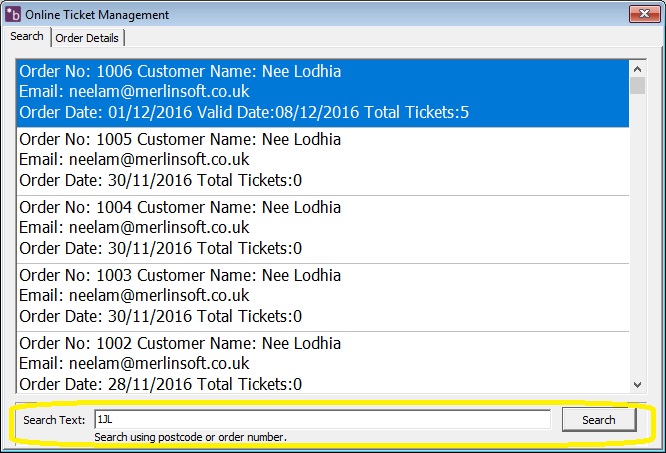 4. When you find the correct order, double click on it. The details of the order and tickets can now be seen. If the ticket is still valid it will say 'Cancelled: False'.
5. Highlight each ticket and press 'Cancel Ticket' for each ticket in that order. It will ask if you are sure you want to cancel the ticket, click 'Yes'.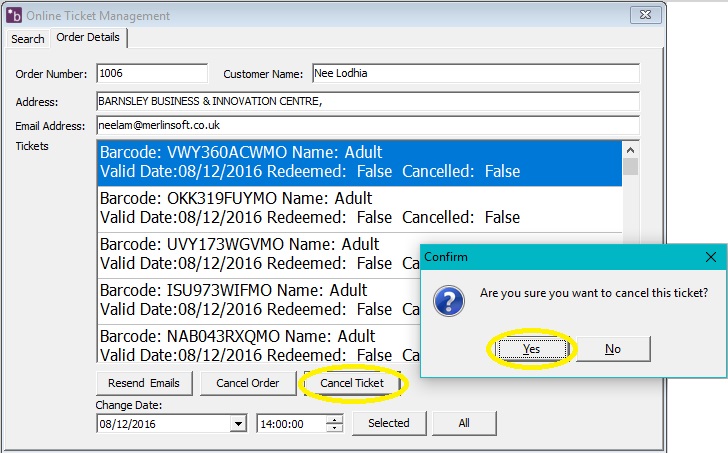 6. This will change the status to 'Cancelled: True'. If this does not happen straight away you may need to refresh the page. You can do this by going to the search tab at the top and searching for the order again.